Bird Buddy's high resolution camera is the lens into the lives of your feathered friends that lets you capture endless memorable moments of your visitors and recognizes them with the help of our highly trained AI. The camera is housed in the Bird Buddy camera module and features a microphone, which allows you to ID the birds by their song as well!
Camera specifications and features
Resolution: 5 megapixel photos and 720p HD Live Stream Video
Field of view: 120°
Motion detection: Dual-Action Motion and Accelerometer
Audio: Built-in microphone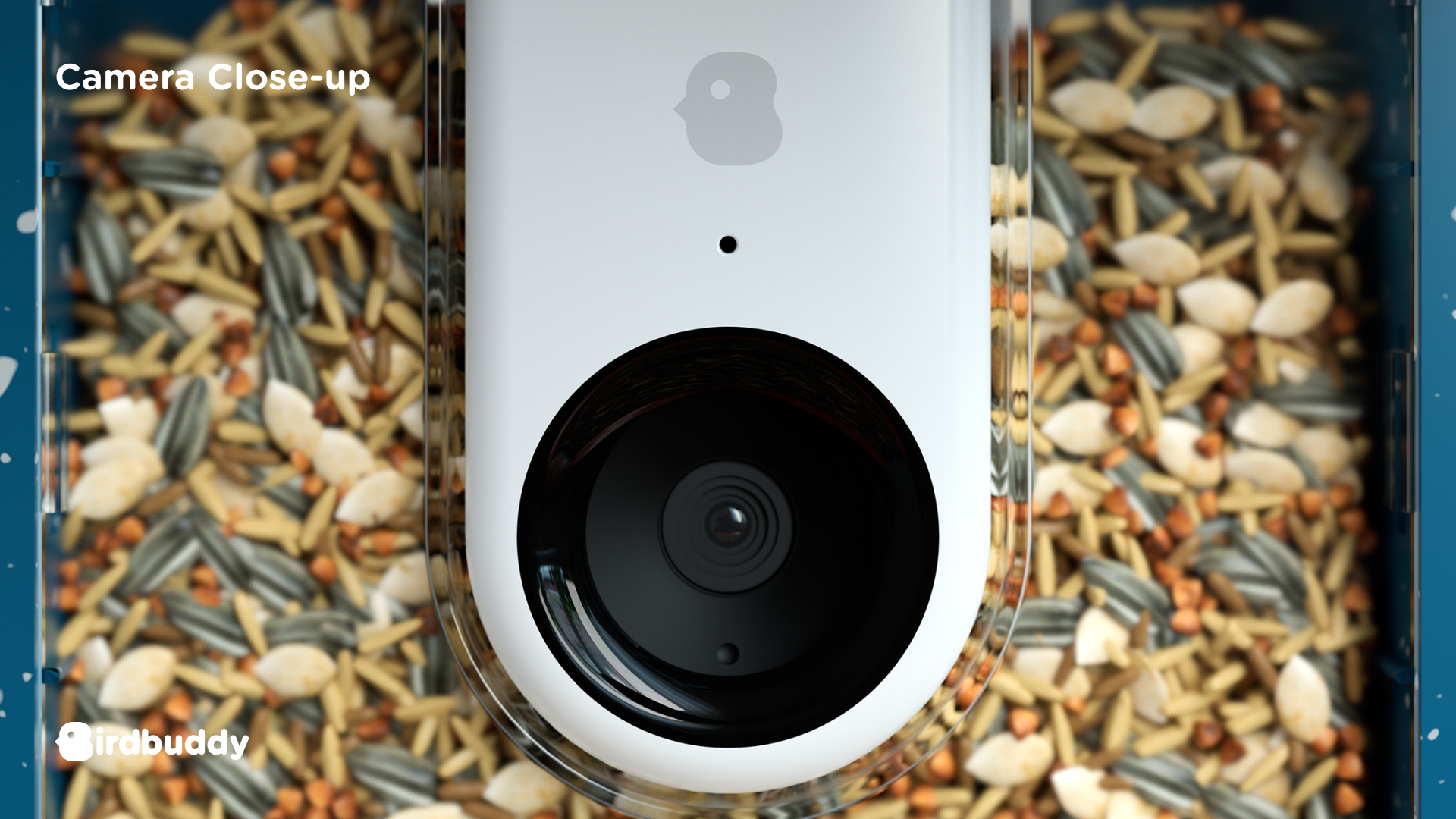 Installing the camera module
Installing the camera module onto the Bird Buddy feeder is incredibly easy. You can simply slot it into its designated opening on the front, or secure it additionally by tightening the security screw at the back with the provided key.
Place the camera module in its designated slot on the front end of the feeder.
Open the rear hatch door and tighten the security screw with the key that way included in the order.
Close the rear hatch door back up and you're all set!