Are you bored with the cover photo for a bird profile that you unlocked in your Collections? No worries! You can easily replace it with any of the photos from your bird profile gallery.
Once you open your Collections, click on the bird profile that you want to change the cover photo of. Once there, tap on "Gallery".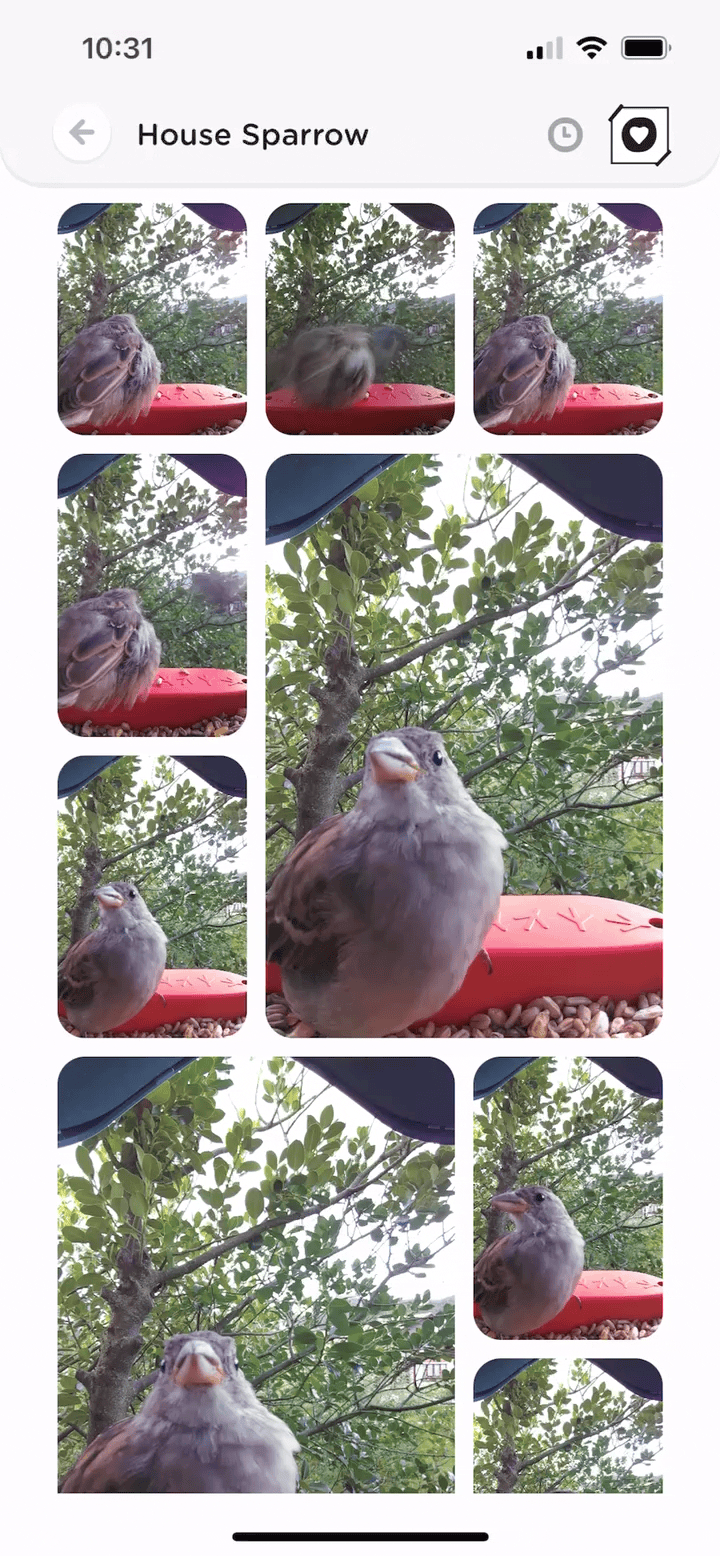 2. In the gallery, you can browse through all the photos you received through the postcards. Once you see a snap you'd like to set as the cover photo for the profile in your Collections, simply click on it to enlarge it. Now simply click on the three-dot icon in the upper right corner and select the "Choose as cover photo" option.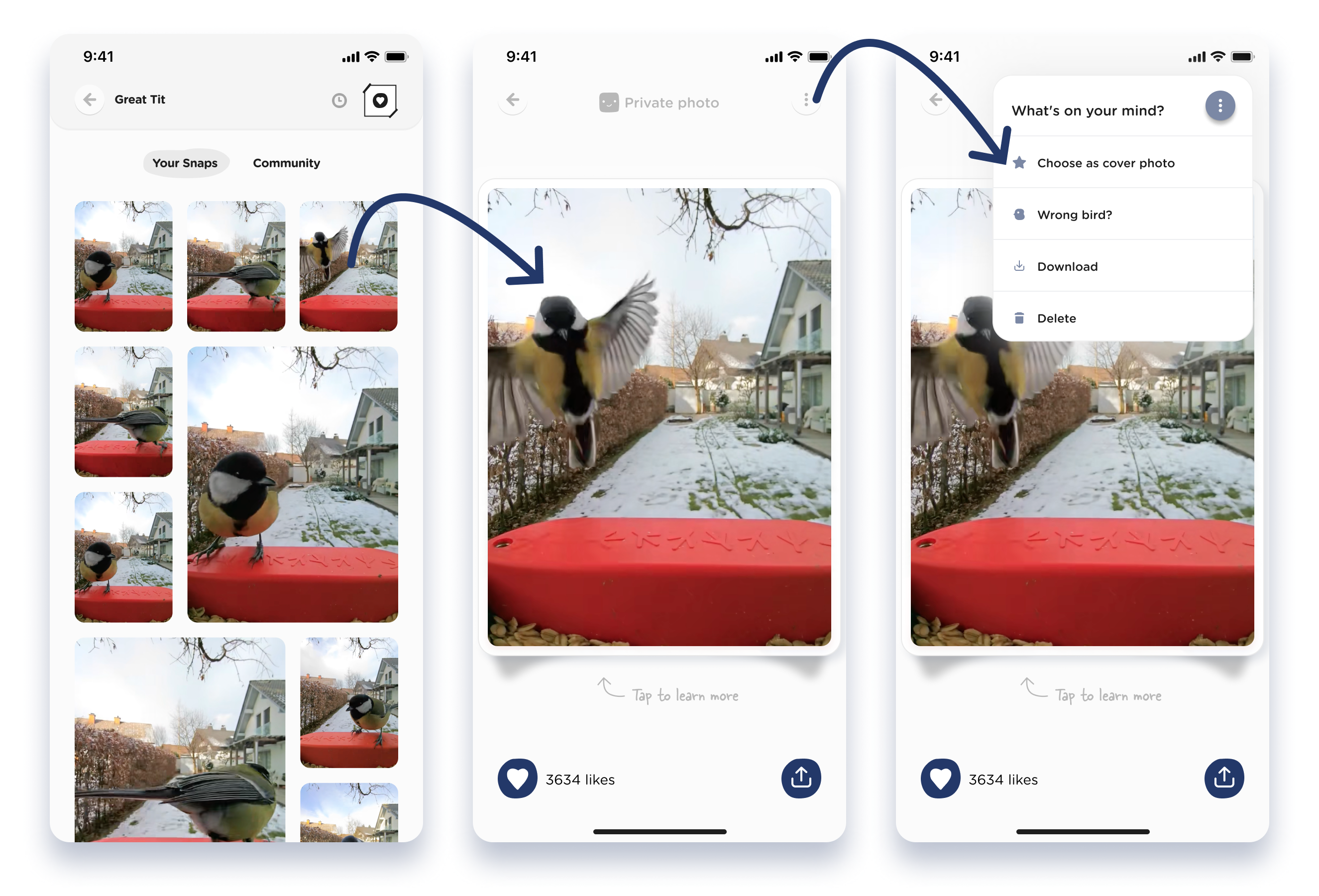 There you go! You successfully updated the cover photo for the bird profile in your Collections.