Sadly, the first generation of the Bird Buddy feeder doesn't have local storage, so it requires an internet connection to function in tandem with the Bird Buddy app. Once Bird Buddy is connected to your home Wi-Fi, it uses that connection to send the stream to your mobile device even when you're on the go. This will allow you to take photos, ID your feathered friends, and start building your Collections, right from your mobile device!
Wi-Fi Connectivity
Bird Buddy's connectivity is 802.11 b/g/n with a Wi-Fi connection @2.4 GHz. It will not be able to connect to Wi-Fi @5GHz.
Testing Wi-Fi Connectivity with the mobile app
When setting up your feeder, you can easily test/see if your Wi-Fi connection is strong enough in the Bird Buddy app. The app will ask you to walk around the feeder with your phone to help you determine whether the connection is strong enough.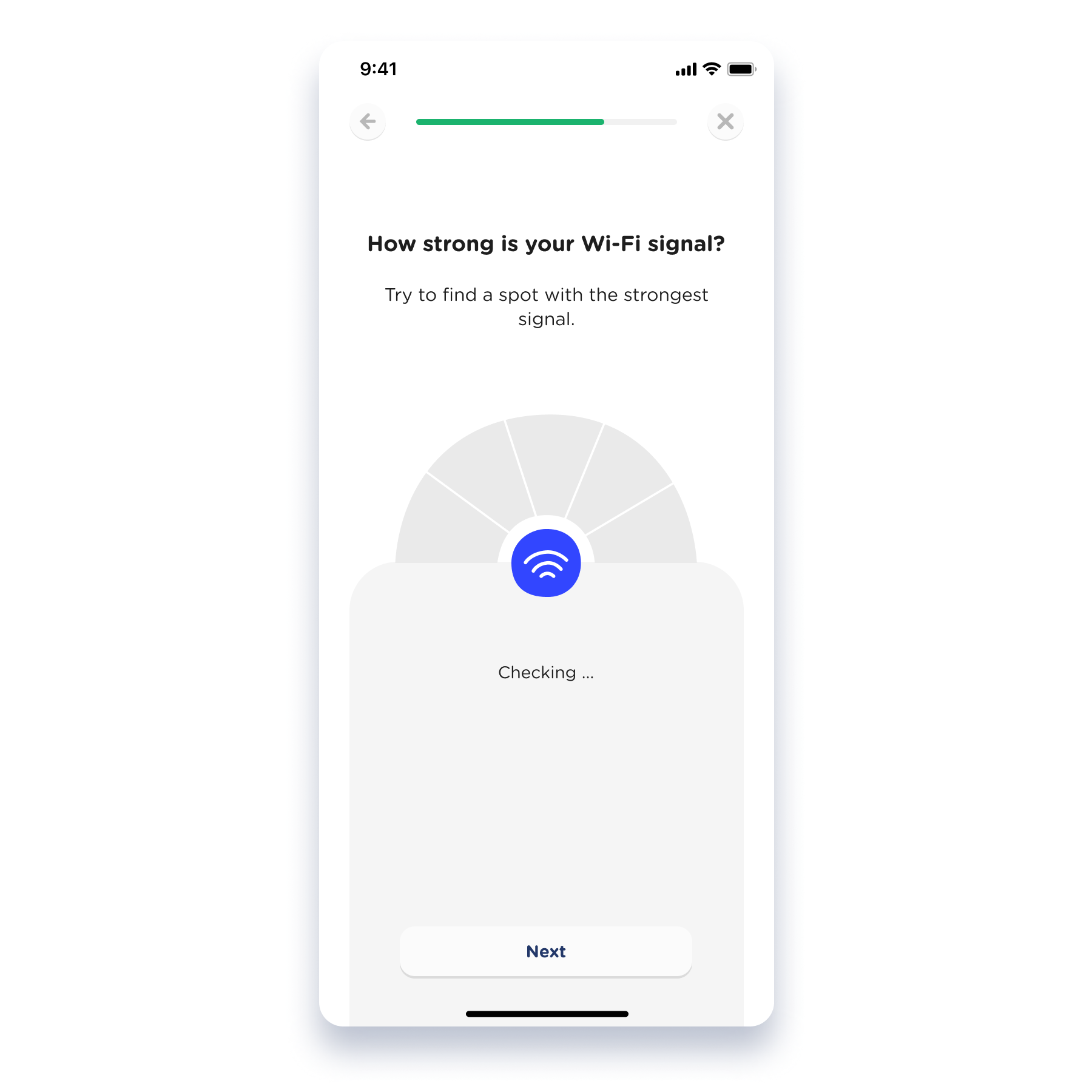 Wi-Fi range
The range of the Wi-Fi connection will depend on your individual setup at home, but you can easily test it by using your phone. Essentially, wherever your phone is able to establish a Wi-Fi connection, Bird Buddy will be able to do so as well!
Bird Buddy's 2.4GHz Wi-Fi provides you with a longer range in order to make sure you never miss a visitor!
Bluetooth
When setting up your Bird Buddy, the app will ask you to enable your Bluetooth. Bluetooth is needed to pair your Bird Buddy to your device. After the pairing process, Bluetooth is not needed anymore. Keep in mind that Android devices need the GPS module turned on in order for the Bluetooth connection to work!