Carefully designed with the safety and comfort of birds in mind, the first-generation Bird Buddy is built to fit beautifully into any backyard. Here you will find general specifications of the feeder unit itself. If you're interested in the camera or battery specifications, you can read about them in the Camera article and the Battery article, respectively.
Dimensions
Height: 9 in / 23 cm
Width: 6.3 in / 16 cm
Depth: 6.89 in / 17.5 cm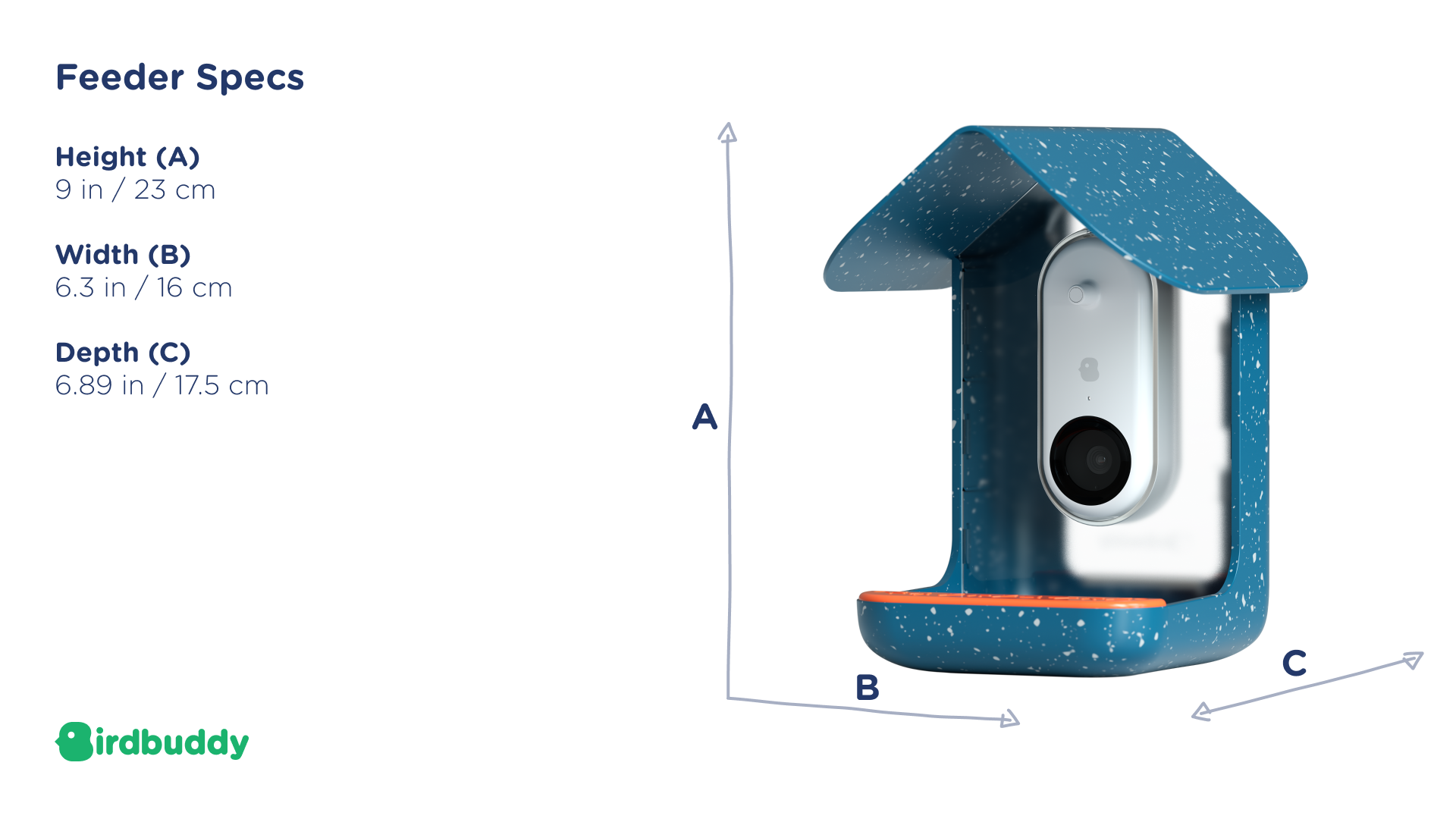 Seed capacity
Bird Buddy's seed container will hold approximately 4 cups/32oz/1l of bird food. If you're wondering what type of bird food you can use and how to fill up your Bird Buddy, you can find more information about the seed container here.
Weight
When the feeder is empty: 1.32 lbs. / 600 g
When the feeder is full: approximately 2.54 lbs. / 1150 g
Materials
Recyclable ASA Plastics
Gorilla® Glass