To ensure that your feathery friends are always well-nourished, Bird Buddy's design makes it super easy to refill the seed container. The Bird Buddy seed container holds 4 cups/32oz/1l of bird food, which amounts to approximately 1lb/0.6kg, depending on the type of food you're using. The container can be easily accessed with the rear hatch door and refilled at any time with the handy seed scoop.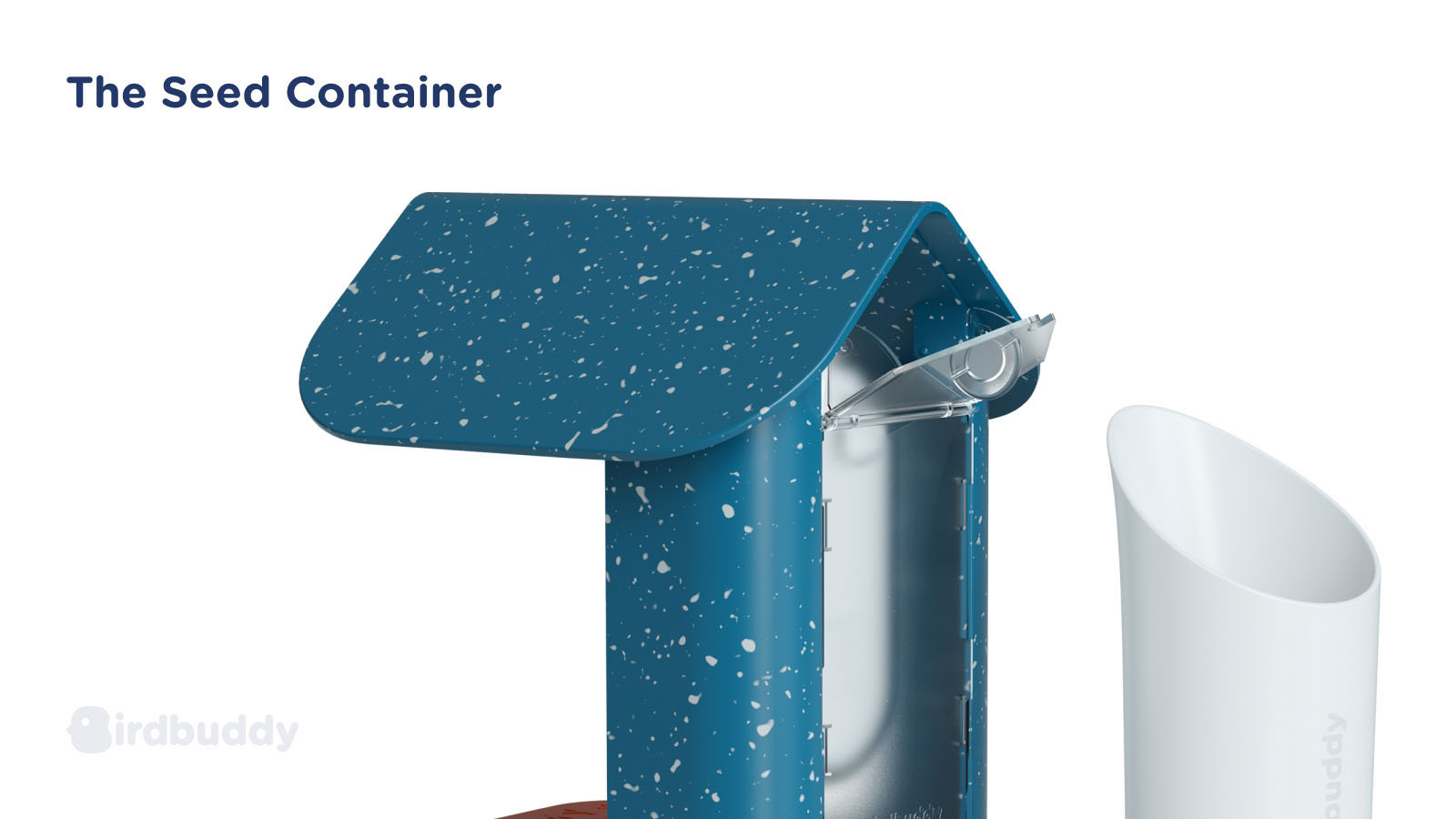 You can always check the status of your seed container from wherever you are, using the Bird Buddy app. If you'd like to be notified whenever the container needs to be refilled, you can turn those notifications on in the app as well.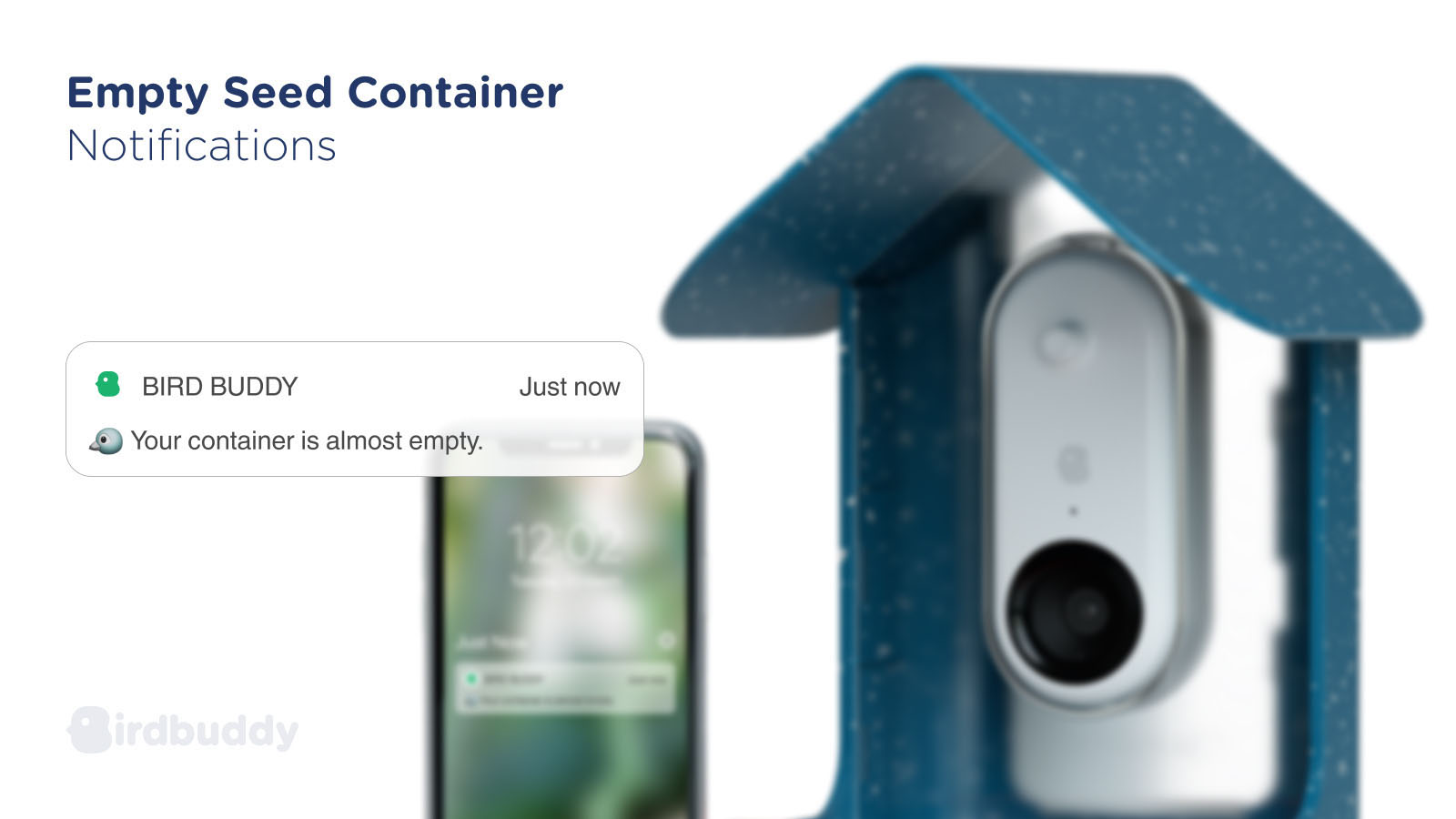 Types of bird food you can use
You can use any type of dry or solid bird food with Bird Buddy, be it pre-packaged loose seed mix, or a homemade mix you've prepared yourself, chopped fruit, or even mealworms. Please be advised that you cannot use liquid food, such as nectar to attract hummingbirds, due to the drainage holes at the bottom of the feeder. You can find [tips and tricks] on which types of food to use to attract certain birds in the Bird Buddy app, as well as in the starter guide that was included in your Bird Buddy box.
If you've purchased the suet ball holder add-on, you can use suet to treat your birds to a proper feast as well.
Filling up the seed container
Filling up the seed container is super easy! You can access the seed container from the rear hatch. To make refills even easier, we included a seed scoop with a handy spout with every order.
Open the rear hatch by pulling it towards yourself
Fill the seed scoop with your bird food of choice
Pour the food into the seed contained through the rear hatch opening
Close the hatch by pushing it towards the feeder until you hear a clicking sound
Cleaning the seed container
Keeping the feeder clean is one of the main ways you can prevent the spread of disease among your feathery visitors. Make sure that the bird food is not wet, spoiled, soggy, or moldy. You can read more about how to clean and maintain your Bird Buddy here.