Bird Buddy's high-resolution camera is the lens into the lives of your feathered friends that captures endless memorable moments of your visitors and recognizes them with the help of our highly trained AI. The camera is housed in the Bird Buddy camera module.
Camera specifications and features
Resolution: 5-megapixel photos and 720p HD Resolution
Field of view: 120°
Motion detection: Dual-Action Motion and Accelerometer
Audio: Built-in microphone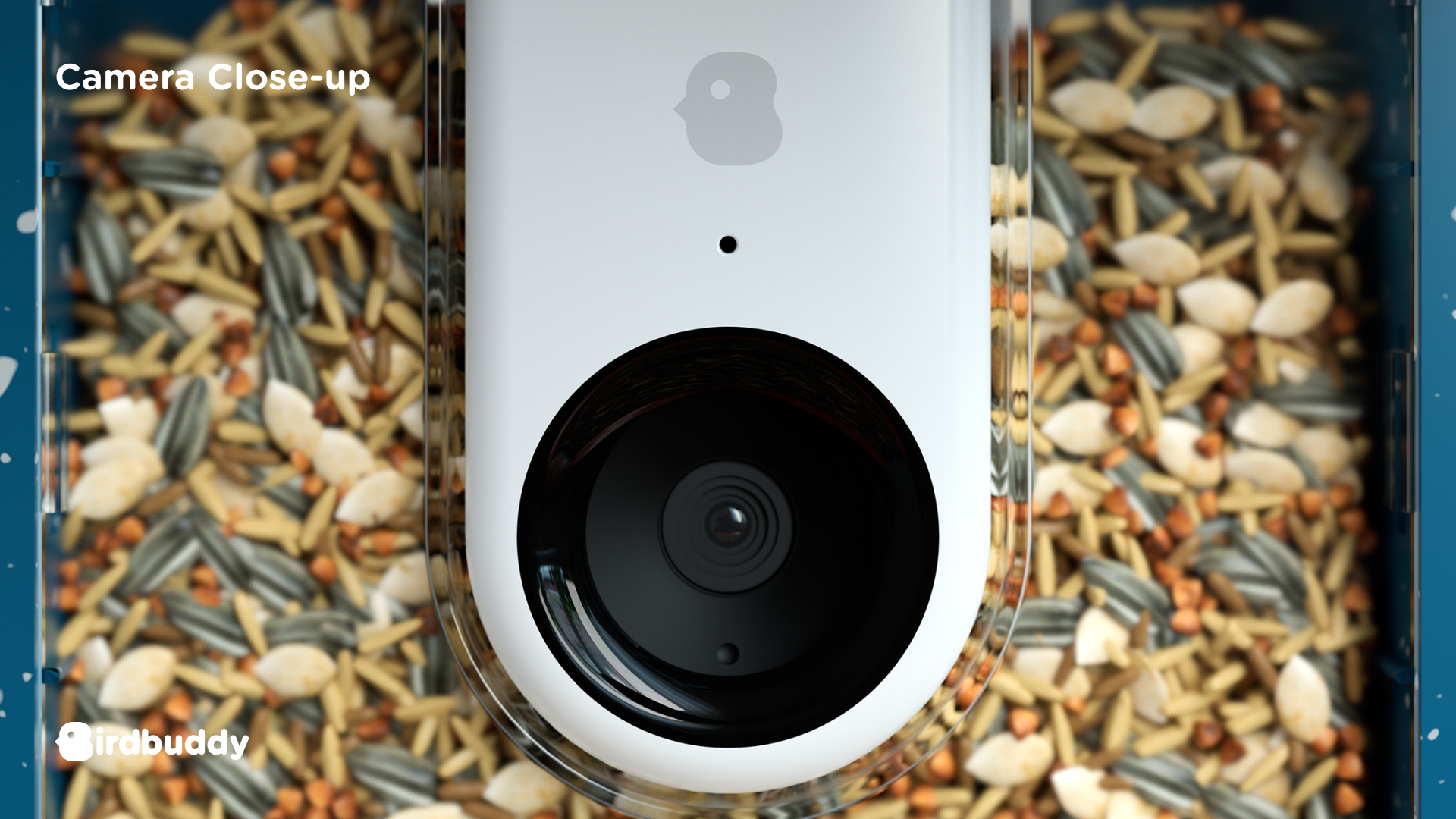 Installing the camera module
Installing the camera module onto the Bird Buddy feeder is incredibly easy. You can simply slot it into its designated opening on the front, or secure it additionally by tightening the security screw (it's located in a plastic bag in the scoop) screws & key at the back with the provided key.
Place the camera module in its designated slot on the front end of the feeder.
Open the rear hatch door and tighten the security screw with the key that is included in the order. This step is not necessary but it's highly recommended for security reasons.
TIP: The magnet might make it a bit tricky to maneuver the key; just be persistent or cover the magnet with your finger.


Close the rear hatch door back up and you're all set!
NOTE:
Make sure the camera lens is positioned at the bottom of the feeder – the magnet on the feeder and the metal part on top of the back side of the camera module will snap in place if assembled correctly. Never attempt to take the magnet out: it is not a battery.



The key required to attach the camera module to the feeder is included in your order, so make sure you keep it in a safe spot for when you need to remove the module for charging or cleaning the feeder. If lost, you can easily replace it by popping into your local hardware store or you can even order it online.