The suet ball holder is the perfect add-on if you want to treat your feathered friends to a delectable suet feast. If you're looking to spot some woodpeckers, chickadees, thrushes, wrens, or orioles, they will especially appreciate your suet offering.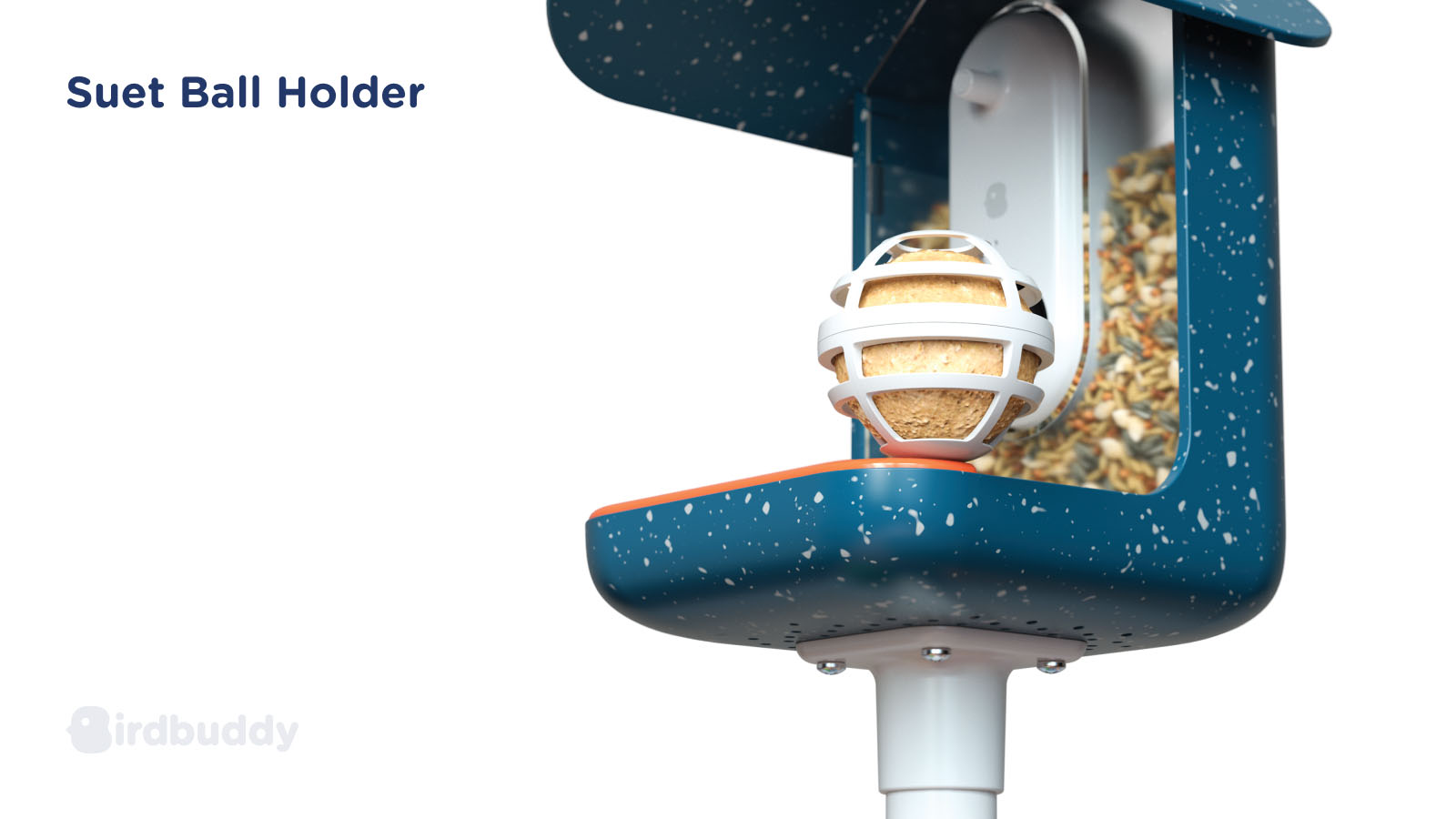 The design of the suet ball holder is spherical, with a diameter of approximately 2.25in/5.7cm. It holds one suet ball at a time.
Please note that the suet ball holder is an optional add-on and is not included in your Bird Buddy order, unless you purchased it separately.
Dimensions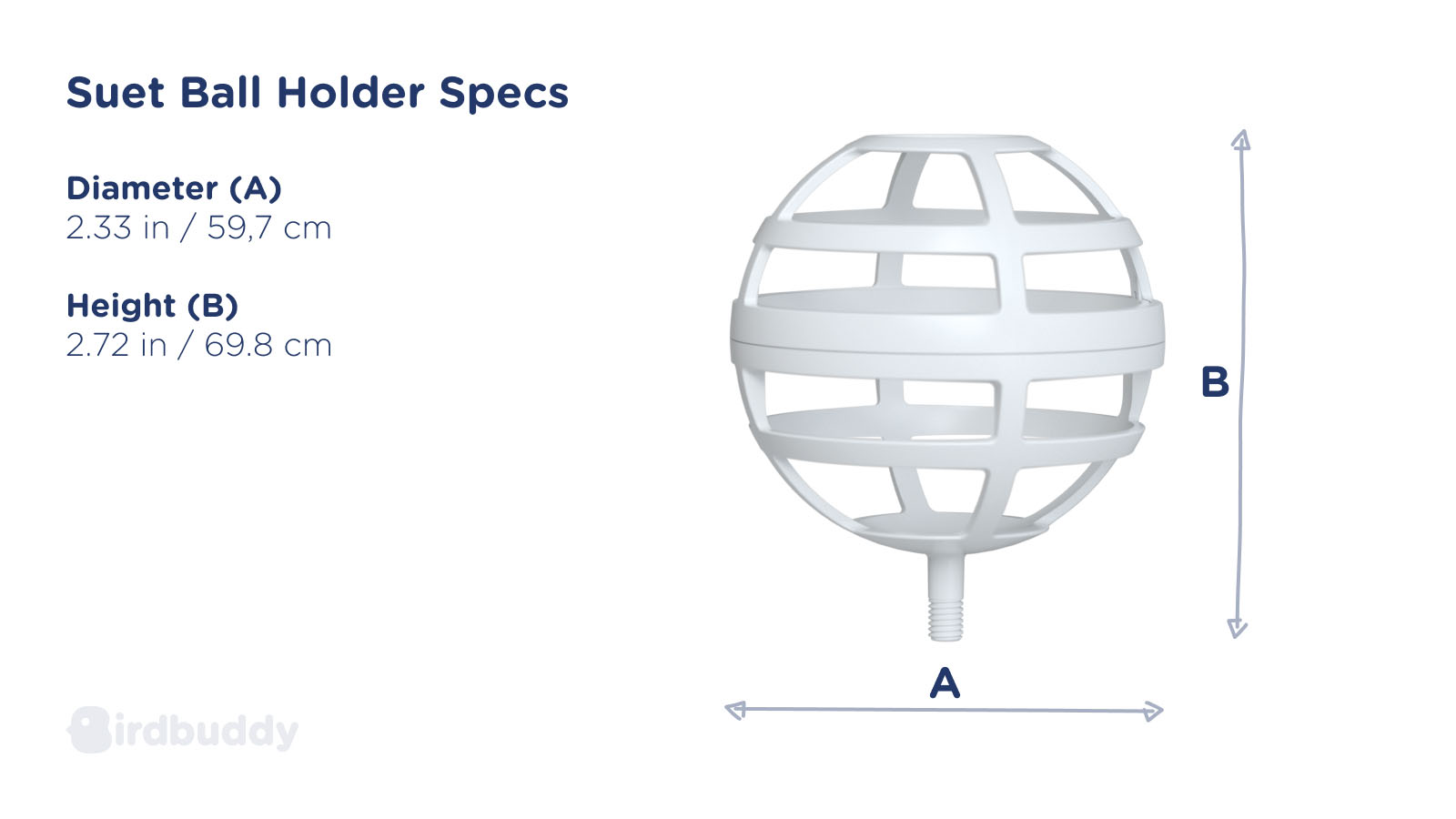 Thread dimensions: M5 (coarse thread 0.8mm)
Filling up the suet ball holder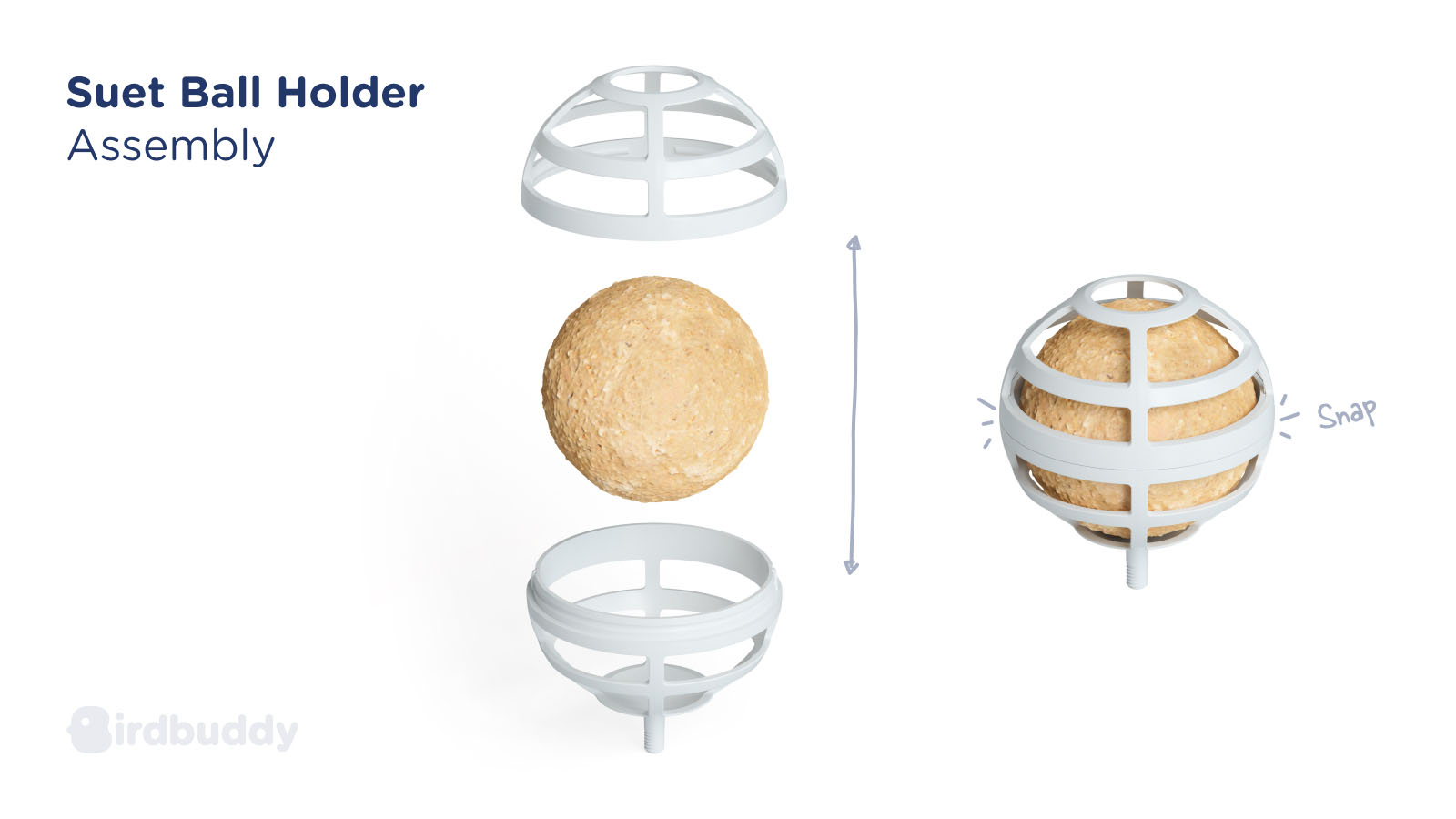 Unclasp the two halves of the suet ball holder by pulling them apart (there is no screwing mechanism). Don't be afraid to use a little bit of force.
Insert the suet ball (maximum diameter of 2.25in/5.7cm) into one half of the suet ball holder.
Join the two halves back together and press them into place until you hear a clicking sound.
Installing the suet ball holder
Locate the suet ball holder opening on the bottom right or left of the seed tray (you can use two suet ball holders at the same time, or you can use the other opening for the water fountain).
Screw the bottom peg of the suet holder into the opening by rotating it clockwise until secure. Do not push it in, and do not use excessive force, as it might break off the peg.