The wall mount is an optional add-on that allows you to securely install your feeder onto any flat vertical surface, like a wall or a vertical fence post. Pan head stainless steel screws are included in the order. You'll also need a Phillips head screwdriver (not included.)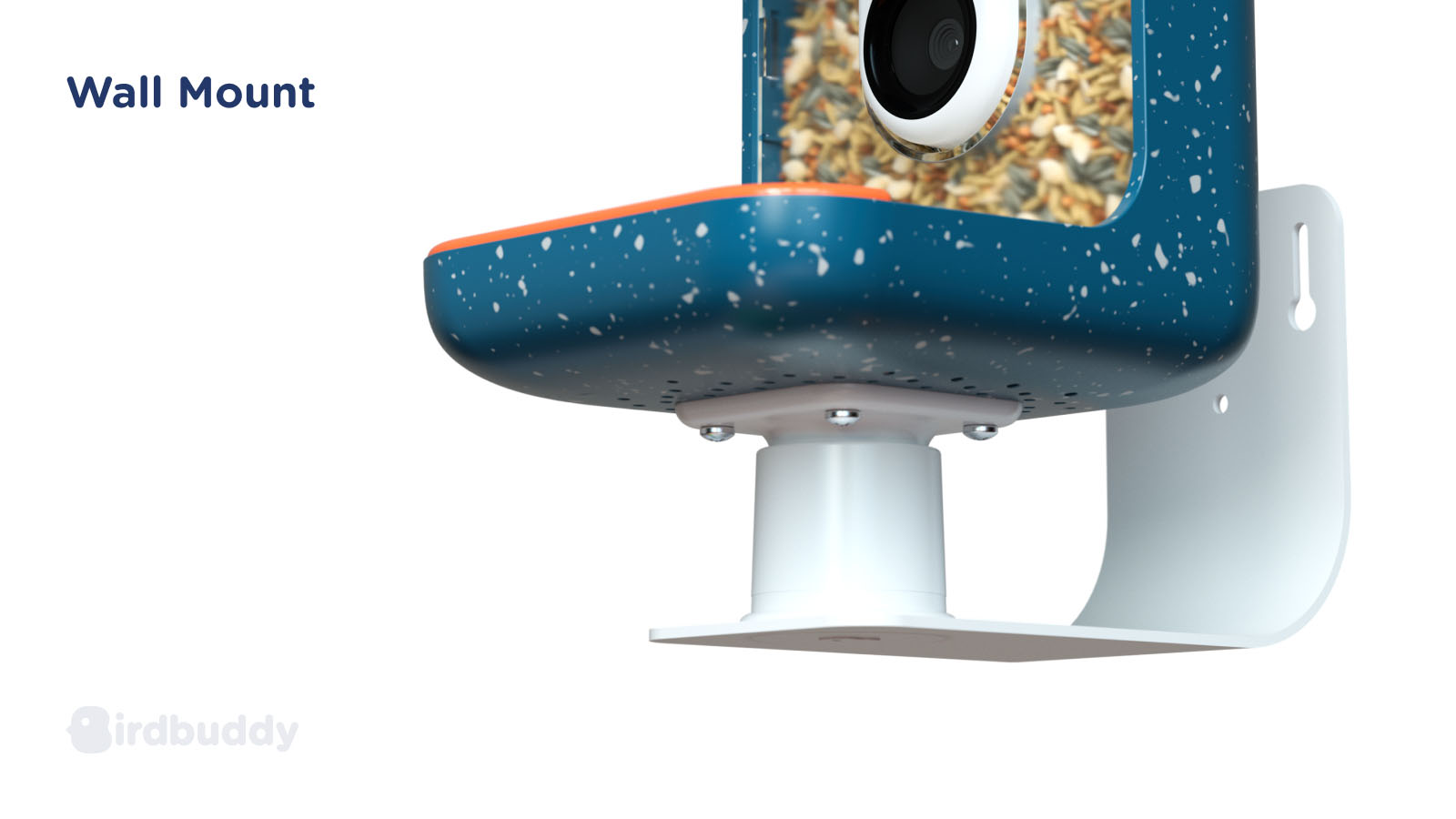 The wall mount has a durable powder coating which prevents it from rusting. Be careful not to scratch off the finish.


During the wall mount's manufacturing process, a hole remains in the metal component. You may observe a plastic cap integrated into the design; this is not a functional piece, but rather a cosmetic enhancement.
Please note that the wall mount is not included in your Bird Buddy order unless you purchased it separately.
Dimensions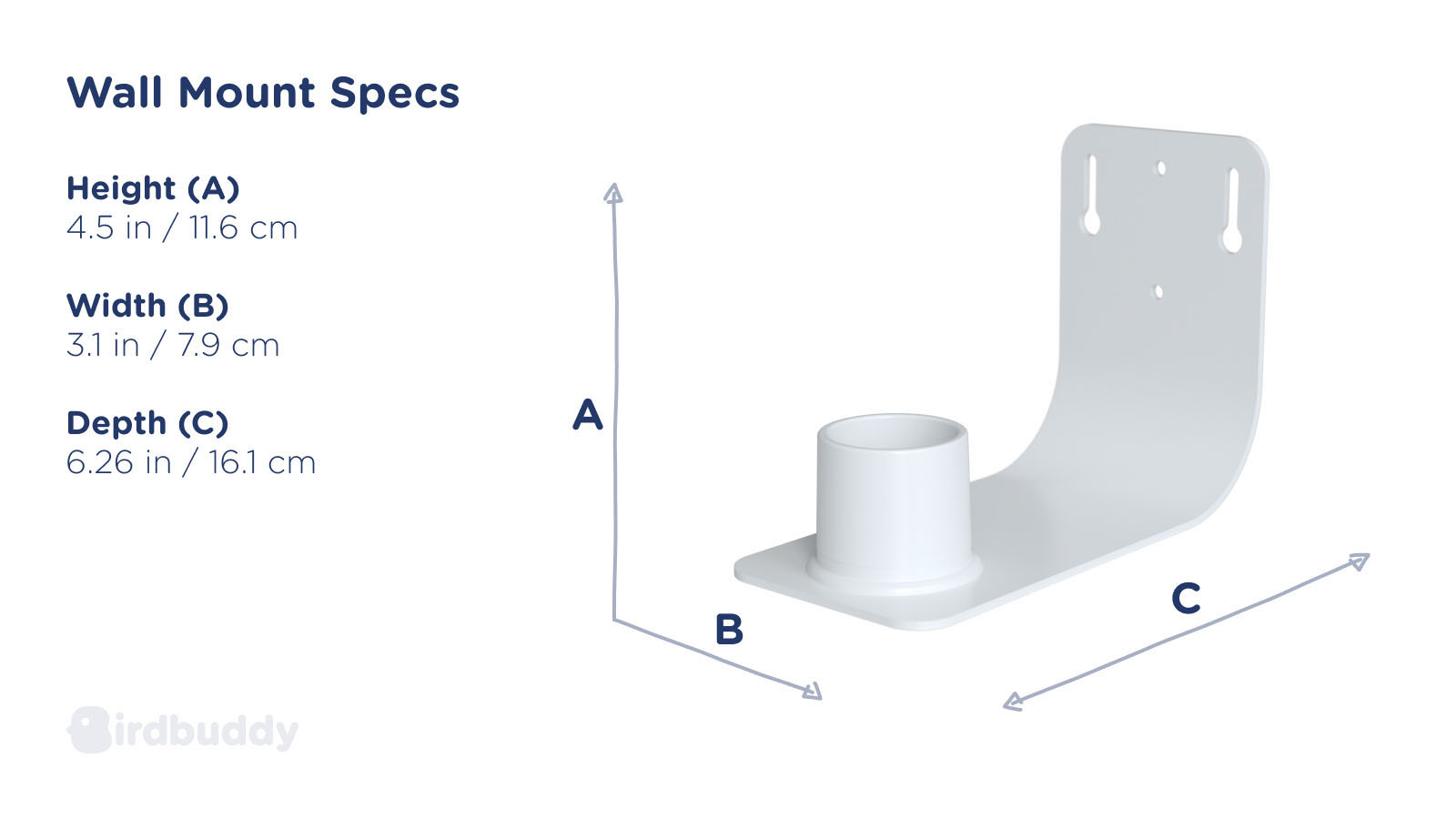 Installation and mounting instructions
Place the mounting plate against the wall and use a pencil to mark the area in the mounting slots.

Remove the mounting plate and screw in the two provided screws.

Align the mounting slots with the screws and slide the mounting plate down until it is slotted firmly in place.

Slot your Bird Buddy on top of the mounting ring
NOTE:
The small middle openings are useful if the material you are mounting it to is narrow or curved. If it is a wider, flatter surface, the outside openings are preferred.
The mount is designed in a way that allows you to rotate the feeder so you can easily refill the seeds and change the direction it's facing.