The wall mount is an optional add-on that allows you to securely install your feeder onto any flat vertical surface, like a wall or a vertical fence post.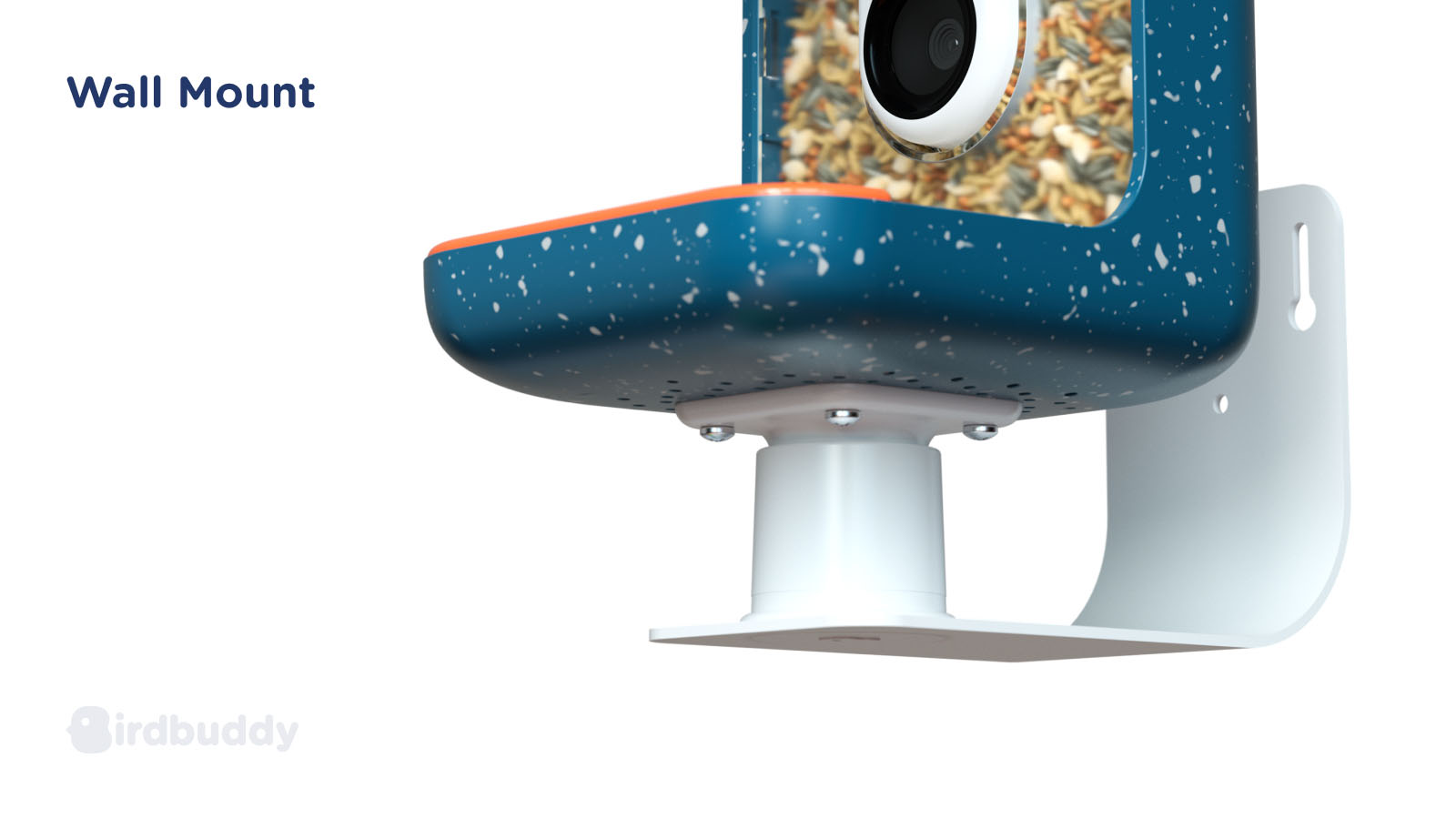 Please note that the wall mount is not included in your Bird Buddy order unless you purchased it separately.
Dimensions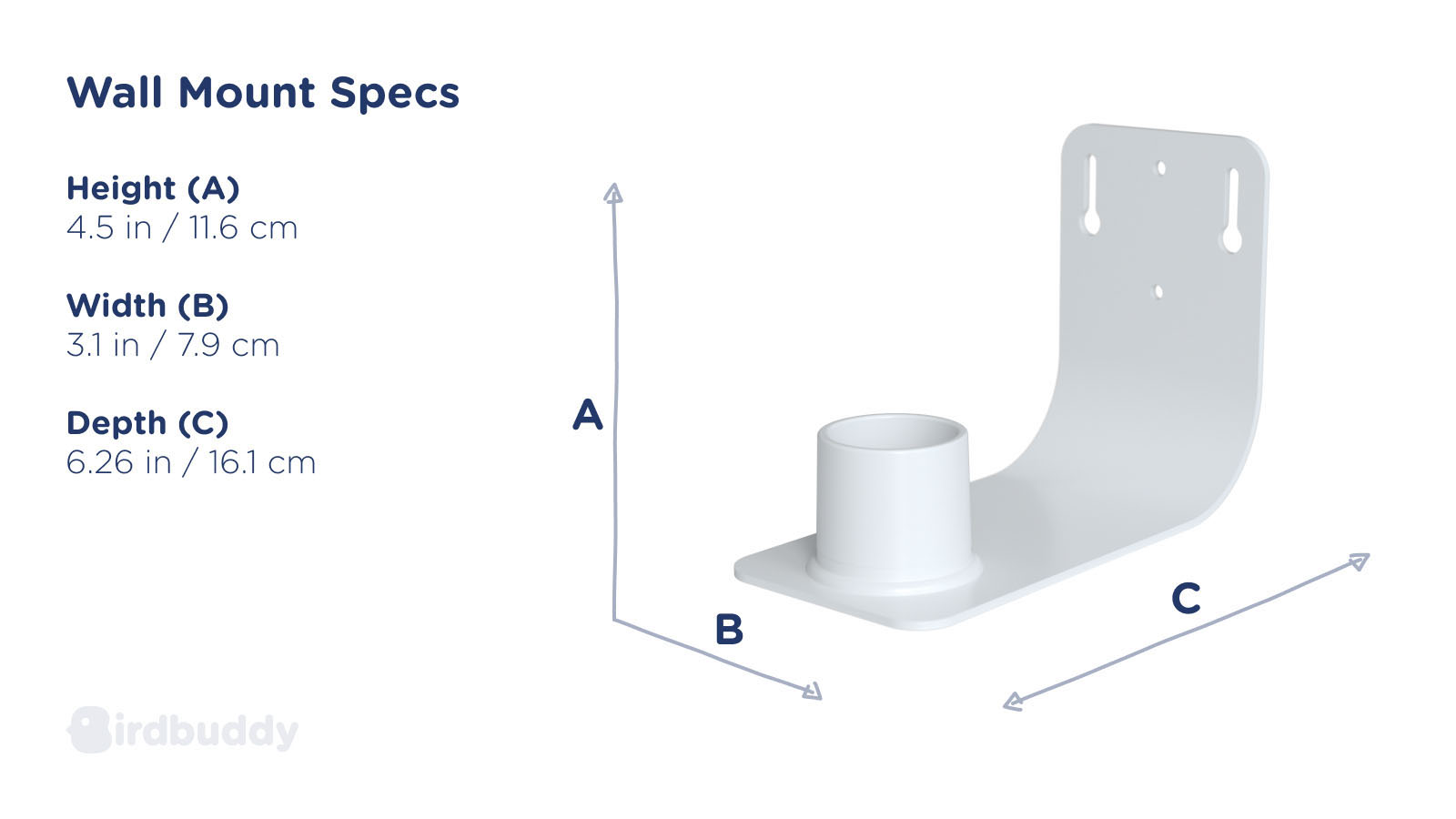 Installation and mounting instructions
Place the mounting plate against the wall and use a pencil to mark the area in the mounting holes.

Remove the mounting plate and screw in the two provided screws.

Align the mounting holes with the screws and slide the mounting plate down until it is slotted firmly in place.

Slot your Bird Buddy on top of the mounting ring.