Are you pairing Bird Buddy for the first time? The app will guide you through the entire process, but the LED lights on the module can also help you determine where in the process you are. Once the module is safely tucked in the housing, the lights will not be visible so that they don't distract the feathery visitors (except if you press the button).
The LED light is located above the button on the camera module as shown in the picture below (not between the logo and the camera).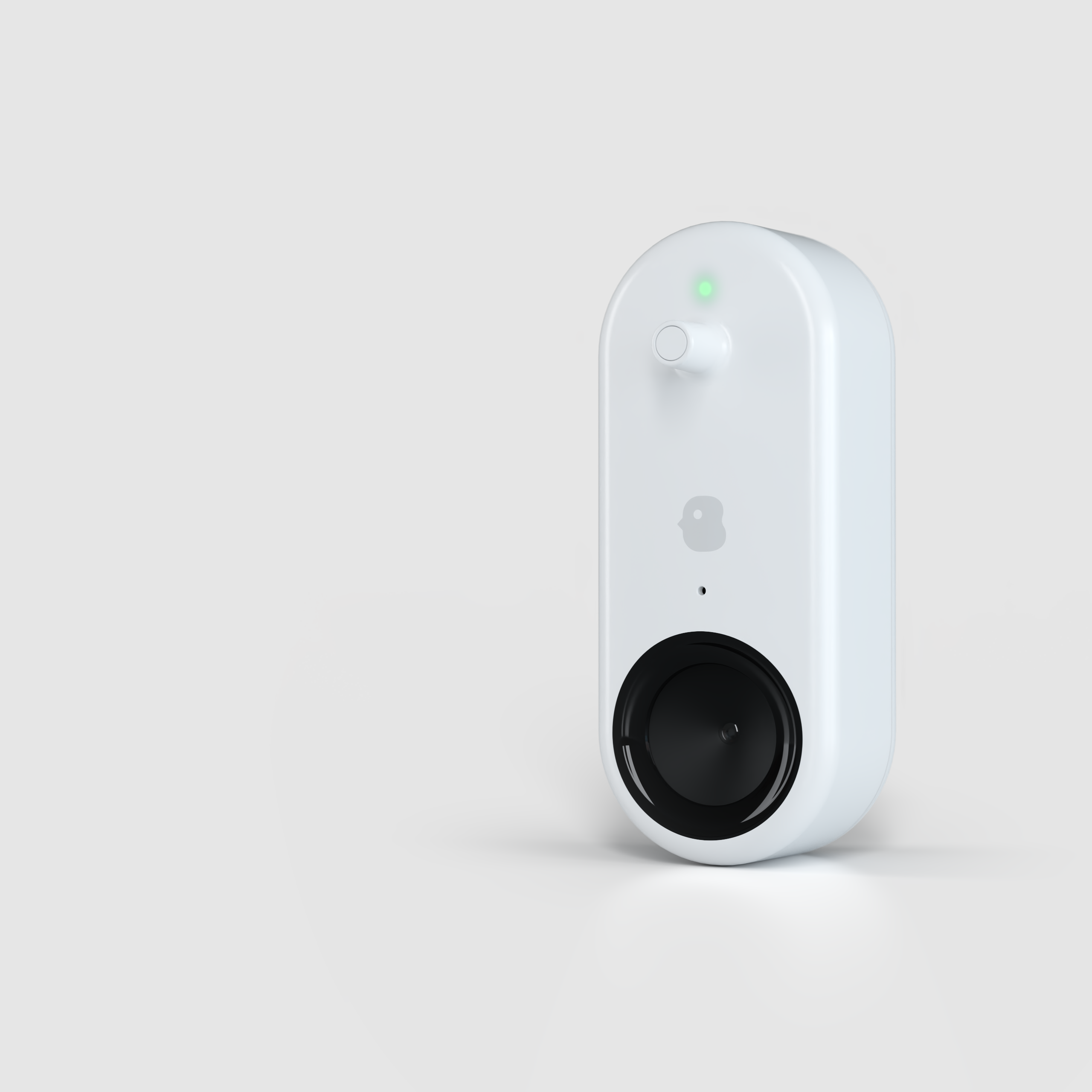 Important note: In the first batches of deliveries, you may experience some issues seeing the light in a very bright environment because the percentage of illumination is set to low. The lights will be visible in a semi-darkened room or if you enclose the area with your hand. Once you update the firmware, the lights will work perfectly though!
If you're currently charging the device this will override the blue LED blinking blue which indicates that the device is ready to pair via Bluetooth.
Light signals to look out for:
LED turns solid green for 3 seconds → device has been turned on

LED lights turn solid green → device is fully charged

LED blinking blue → device is ready to pair with BT

LED turns solid blue → pairing with BT was successful

LED blinks orange 3 times → BT pairing or WIFI connecting has failed

LED blinks white → WIFI credentials exchange success (wifi password was accepted)

LED blinking green →connecting to wi-fi

LED blinks green 3 times → WIFI is connected

LED blinking red → device is charging

LED blinks red 3 times → not enough battery

LED blinking purple → firmware is updating

LED blinking orange → firmware update was not successful