The Bird Buddy app is the gateway to your feathery friends, making it possible for you to interact with the camera through it. After you've set up your feeder in its new home, you'll need to pair your mobile device with your Bird Buddy feeder. The pairing process can take up to 5 minutes.
Before you can begin the pairing process, we ask that you enable your Location Services only for the purpose of enabling Bluetooth. You can turn them off immediately after the setup is done.

When shown the default iOS/Android notification asking you whether you want to enable Bluetooth on your device, tap "Allow." After the pairing process, you won't need to turn it on again.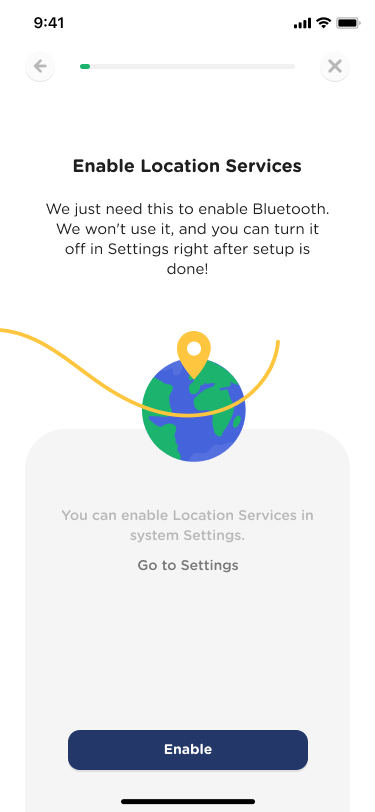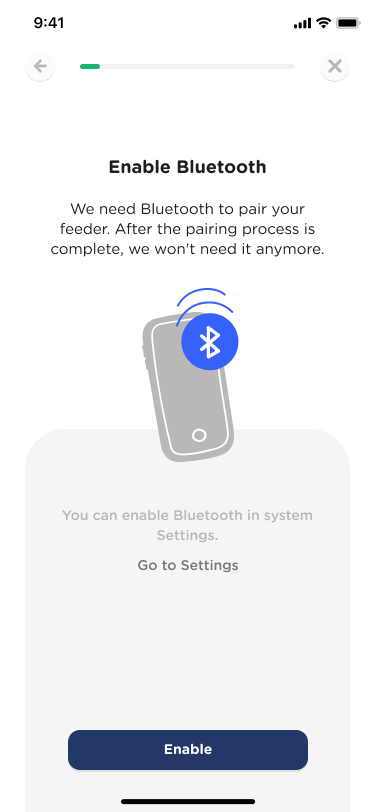 Next, turn on the feeder's camera module. Press the button to turn it on.

If the module does not turn on, the app will notify you and ask you to charge it. It's probably just low on juice!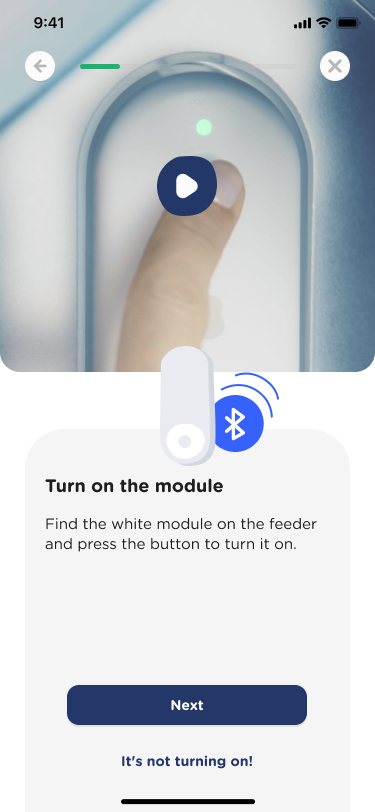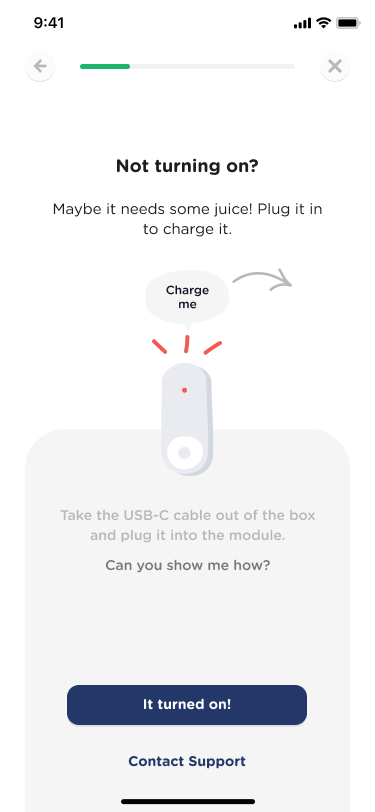 Once both steps are completed, a loading screen is shown while your device searches for the camera module. This can take up to 30 seconds.

Next, the camera module needs to connect to your device. This can take up to 30 seconds.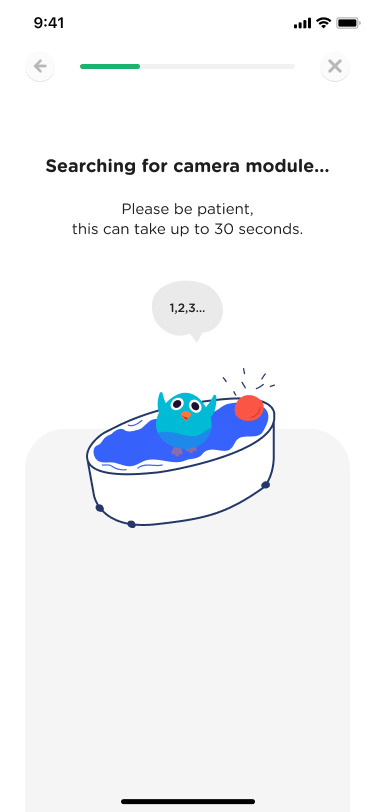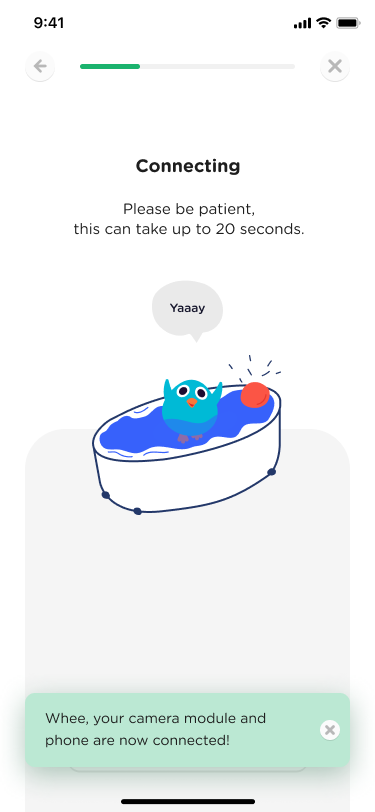 Success! You've paired your Bird Buddy to your device. Don't forget to turn off Location Services and your Bluetooth!
Now all that is left is to select a Wi-Fi network to connect to. The Bird Buddy app will automatically search for available connections nearby. If your network is nowhere to be found, please check that you are within range of your Wi-Fi signal.
Connecting to your home Wi-Fi network
Select your desired Wi-Fi network.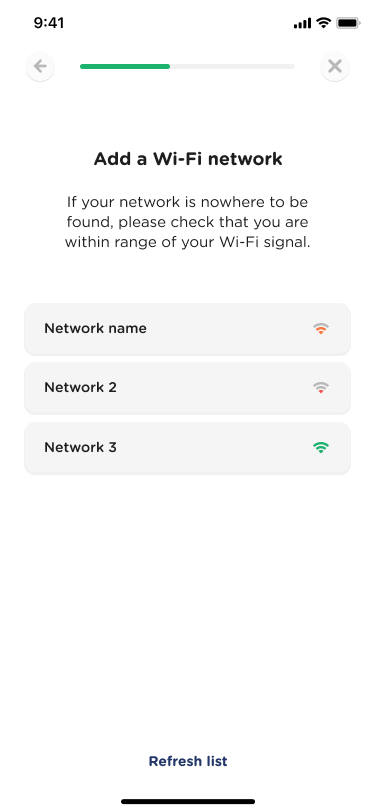 At this point, you'll be asked to test your Wi-Fi signal strength. We want to make sure your stream works perfectly, so you can't proceed if your signal is weak. You can find more information on how to properly test your Wi-Fi signal strength here. If there are no problems with your Wi-Fi signal strength, you can proceed with the process.

Enter your Wi-Fi password.

You're ready to connect! The process can take up to 30 seconds. If there is a problem with the connection, you'll be asked to try again.

Success! You've paired your Bird Buddy feeder to your device!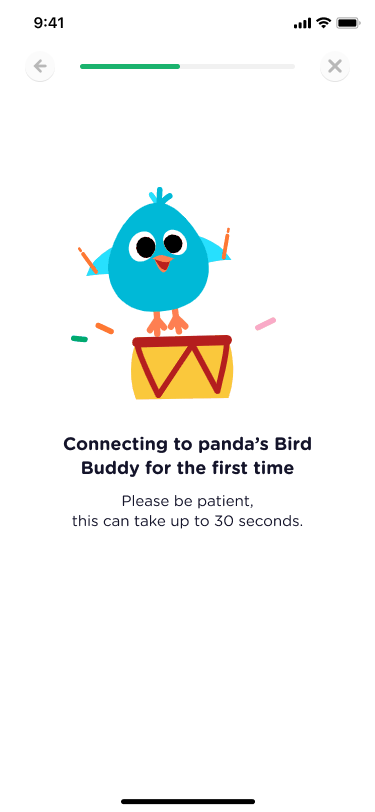 If at any point of the process the Bird Buddy doesn't pair properly in a few tries, please contact us at support@mybirdbuddy.com.