Discover an endless stream of captivating bird content with Birdbuddy TV, an exciting new feature within the Bird Buddy app. Immerse yourself in a continuous flow of bird videos curated from the shared collections of our passionate community of bird enthusiasts. Whether you're a seasoned birder or new to the hobby, there's always something new and exciting to discover.
This feature can be accessed directly from the main navigation bar in the app (the TV icon).


Key Features:
Infinite Video Playback: Enjoy a seamless viewing experience with Birdbuddy TV's continuous playback of a wide range of bird videos. Watch as long as you like or simply swipe up to move on to the next captivating clip.


Diverse Content: Our community-driven platform brings together publicly shared bird videos from users across the globe (private videos are never displayed), providing an eclectic and ever-growing collection of birdwatching content. Discover a vast array of avian species and their fascinating behaviors.


Community Contributions: Birdbuddy TV sources its content from the videos published by our users, ensuring an authentic and constantly updated collection.



Evolving Experience: We continuously monitor the performance of Birdbuddy TV and plan to introduce additional features and interactions (like and share options) to enhance the user experience.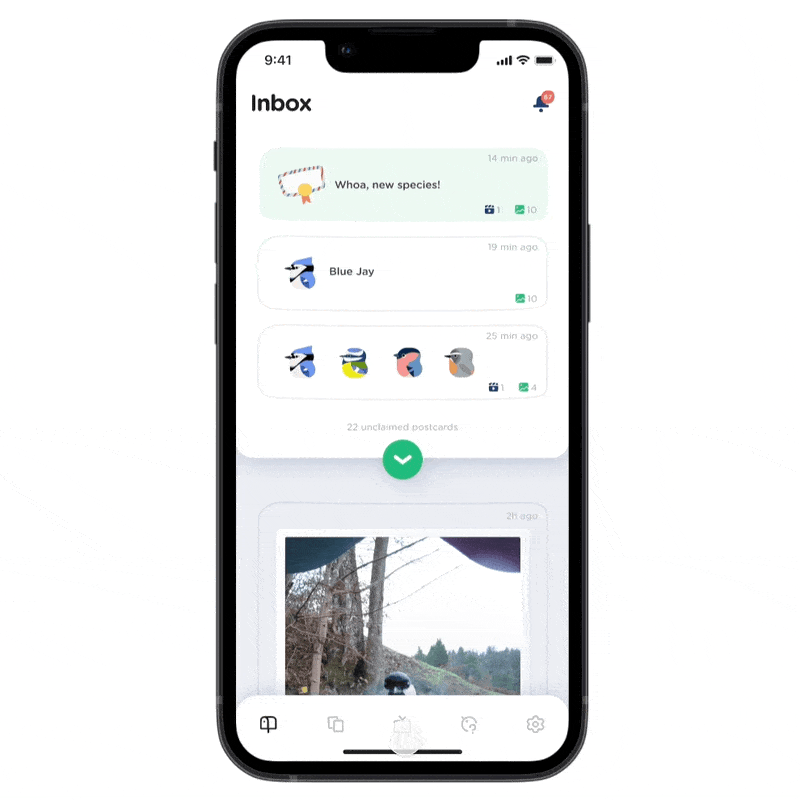 Privacy
This feature only displays publicly shared videos that users have chosen to share with the community. It will never broadcast the actual live stream from your camera.
Rest assured, if you have never published your videos to the community before, no one will be able to see them. When you finish selecting pictures/videos within the app, you have the option to either share them publicly or save them to your private collection.
If you have previously shared a video publicly and would like to remove it, you can save it to your phone and remove it from the app. To check whether a video or photo is private, simply click on it within your gallery, and you will see either "Private video" or "Published to community" displayed at the top.

If you ever see any content that you think should be removed from Birdbuddy TV, you can report it to our moderators by clicking the flag icon in the upper right corner of the screen.