It looks like you're having issues with the Wi-Fi strength test. If you've received the one bar reading several times in a row, you encountered the error screen below: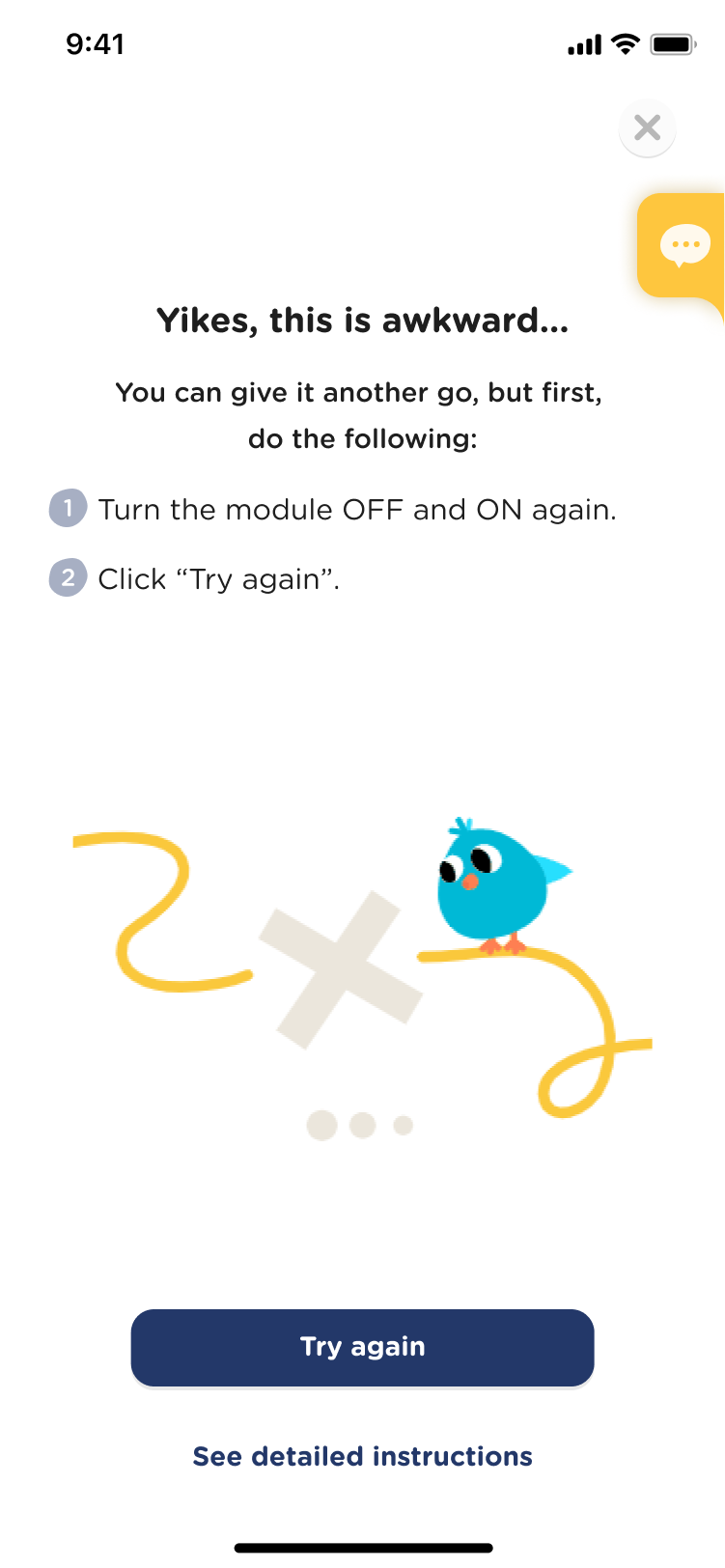 You can give it another go by performing the following steps:
1. Turn the module OFF and ON again.
→Press the button for 2 seconds to turn off the module (until you see a solid red light, after that you can release the button)
→ Turn it back on by pressing the button on the module for 1 second (LED turns solid green for 3 seconds)
2. Click "Try again" on the screen.
→ If the strength test fails again, you can try moving your Bird Buddy set-up closer to your Wi-Fi access point to make sure you're within the signal range.

→ If you can't relocate your setup and the Wi-Fi strength test keeps failing, this likely means your current access point is not powerful enough to support Bird Buddy's network requirements. In this case, we suggest you get in touch with your internet service provider as they will best know what options will allow expanding the network range in your location. When you're ready to test the signal of your new access point, perform the following steps:
Remove your Bird Buddy device from the list of connected Bluetooth devices in your phone settings.
→ Tips for Android users
→ Tips for iOS users
Perform a factory reset of the camera module.
Go through the pairing process again from the beginning.